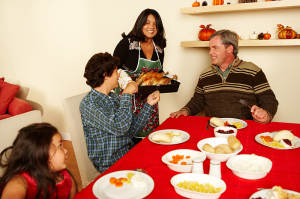 I would guess that you would never think that eating together as a family, whether it is just you and your spouse or children, is the first step you can take to improve nutrition and encourage smart eating habits. Five of the best strategies are:
Have regular family meals.
Serve a variety of healthy foods and snacks.
Be a role model by eating healthy yourself.
Avoid battles over food.
Involve the entire family in the process.