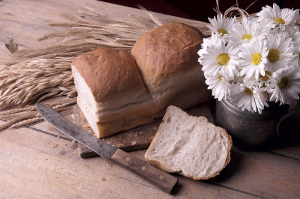 What is gluten? Gluten is a general name for the proteins found in some grains. Gluten helps foods maintain their shape, acting as a glue that holds food together.
What grains contain gluten?
* Oats do not naturally contain gluten but may be contaminated from being transported and/or processed in the same factories as gluten-containing grains.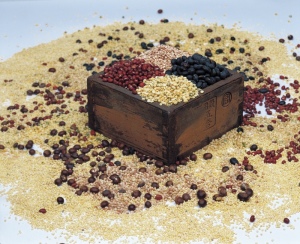 What grains are gluten-free?
Rice
 Corn
Soy
Quinoa
Teff (or Tef)
Millet
Sorghum
Buckwheat
Flax
Potato
Legumes (Beans)
Tapioca
Wild Rice
Nuts
Seeds
Amaranth
Montina (Indian Rice Grass)
Arrowroot
And more!
 What does "gluten-free" really mean on a label?
A product labeled as "gluten-free" must either not have any gluten-containing ingredients, or if it does have gluten-containing ingredients, the product must be processed to remove gluten and the final product must contain less than 20 parts per million (ppm) of gluten.
 Can a gluten-free diet help me lose weight?
A gluten-free diet does not necessarily equal weight loss and can result in nutrient deficiencies. A gluten-free diet is only recommended for people with Celiac Disease or other gluten disorders. If you think you have a problem with gluten, you should talk to your doctor as soon as possible to find a diagnosis before starting a gluten-free diet. It is more difficult to test for Celiac Disease if you have started a gluten-free diet before consulting your doctor.
What is Celiac Disease?
Celiac Disease is an autoimmune disorder where consumed gluten stimulates the immune system and results in damage to the small intestine. Celiac Disease is also known as Non-Tropical Sprue or Gluten-Sensitive Enteropathy.