Americans enjoy making favorite foods and sending these items to family and friends during the holidays.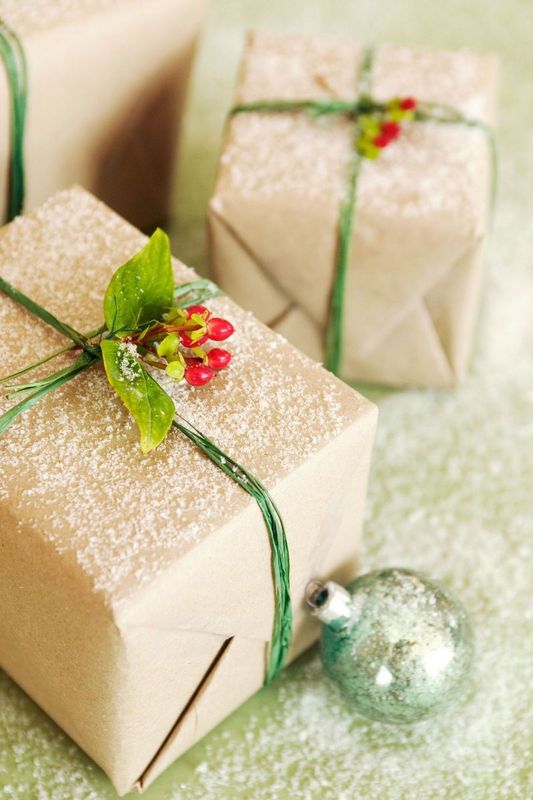 Receiving a gift of food in the mail is a treat for any gift-receiver. If food safety and quality have been compromised during shipping, the gifts may need to be discarded, rather than enjoyed.
Since nobody wants to receive a box full of crumbs, follow these tips to help ensure that gifts of food will be delivered safely:
1. Consider mailing and shipping options when choosing recipes and food items that will be included in the gift box. If a package is to be shipped halfway across the country or around the world, choose non- perishable foods that do not require refrigeration. Hard candy, pralines, toffee, fudge, snack or trail mixes, candied nuts, dried fruit, jerky, meat sticks, dehydrated soup, or beverage mixes are safe choices.
2. Choose less fragile recipes. Firm baked goods are best such as breads, unfrosted cakes, pound cakes, quick breads, and muffins. Brownies, bars, or other "hard" cookies, such as gingersnaps, shortbread, or biscotti, generally travel better than more fragile shaped or decorated cookies. Do not send items made with perishable ingredients such as cream cheese that may mold if delayed in transit.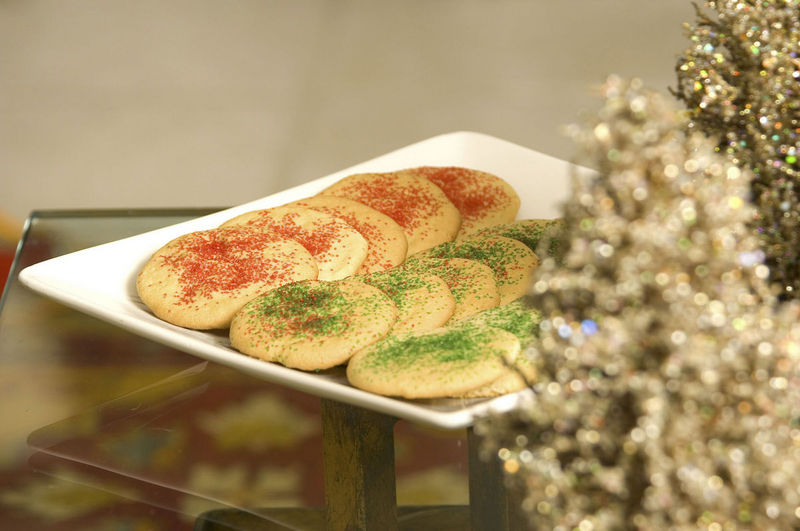 3. Bake and ship your goodies the same day that you make them. Allow the food to cool completely before packaging! You don't want any extra moisture to speed up spoilage. Always pack your goodies in airtight containers or airtight bags. Use cookie tins, durable plastic food storage container, or a sturdy box that can be lined with food wrap. Do not mail foods in glass containers that can easily break.
Wrap gift foods carefully. Layer cookies, bars, and candies. Separate the layers with food wrap or waxed paper. Wrapping larger or decorated cookies individually in food wrap will also protect them. When packing your baked goods, never pack several types of treats in the same container. Every type of cookie, cake, or candy should be packed with its kind and wrapped individually. That doesn't mean you have to ship multiple containers. You can separate the types with resealable bags, or cellophane goodie bags
4. Include recipes or a list of ingredients as a courtesy to recipients. Food allergies can be a problem, particularly during the holidays. In candies and cookies, nuts that may cause a severe allergic reaction are not always obvious. If considering a gift of food for a relative or friend who may have dietary restrictions, check the restrictions to make sure your gift will be appropriate.
5. If shipping more than one item, place heavier items at the bottom. Completely cushion the bottom, sides, and top of the box with bubble wrap, crumpled newspaper, shredded paper, or foam packing peanuts. Fill in any gaps between the food containers as well. Everything should be pack tightly and securely. You should not be able to hear or feel the items shifting around in the box when you shake it.
Include a copy of the recipient's name and address inside the package in case the shipping label is lost. Securely seal the shipping box.
6. Give the recipient a call, send a text message, or send an e-mail before mailing or shipping to let them know your gift is on the way, and they can make arrangements for receiving it.
7. Send the packages at the beginning of the week so that they do not sit in the post office or mailing facility over the weekend. Opt for faster shipping methods.
8. If choosing a mail-order food provider, check to see if food quality and safety are guaranteed, and ask about delivery options and costs. Make sure the company sends cold perishable items (meat or poultry) with a cold source and packs them in foam or heavy corrugated cardboard. They are better equipped to safely ship highly perishable items, including soft cheeses, meats, seafood, cheesecakes, fruits, and flowers. Spending a few extra dollars to guarantee overnight delivery is a good idea if gifts are highly perishable.
Perfectly packed and adequately shipped, you can be sure your treats will be welcomed with opened arms and mouths. Your friends and loved ones who are far away will enjoy the gift more if it does not put them at risk of contracting a foodborne illness. By observing these few tips, you and your gift recipient will be ensured of the happiest holiday season!
(Sources: Michigan State University Extension; USDA)