Why should sweet pies have all the fun when making quiche yields such a satisfying savory meal? Quiche is a pie that originated in northeastern France in the Alsace-Lorraine region. The key to great quiche is a flaky crust and a creamy custard filling that holds a cut edge. The secret to getting a creamy custard is to find the perfect ratio of milk to eggs – too much milk, and the custard won't set properly; too little, and it becomes tough as it bakes.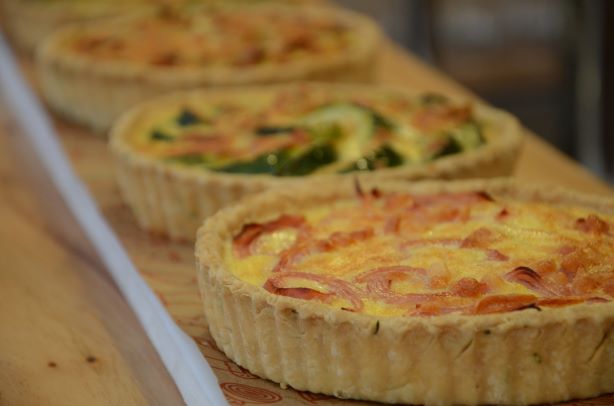 Quiche is always a welcome guest at a brunch or an elegant holiday gathering. Learn the basics of making the perfect quiche, then check out the many other types of quiche, along with the side dishes that pair well with the flavorful dish.
Silky egg custard baked inside a tender pastry crust, flavored with cheese, vegetables and meat, so there is little to dislike about quiche. This is the ultimate crowd-pleaser, a dish that looks like gourmet French fare, but is also a throw-together dinner for nights when the fridge is empty. You can customize your own quiche with anything you like, or make one based on a classic.
Types of Quiche: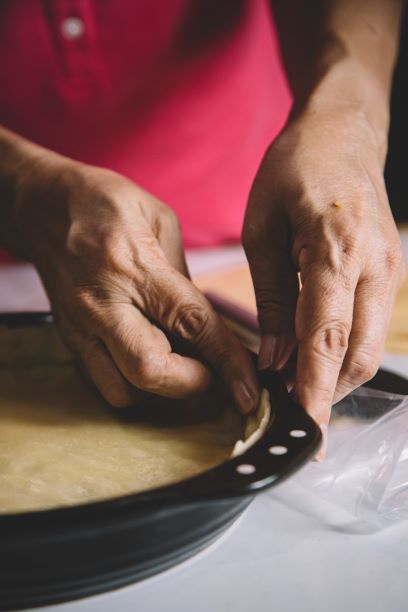 Basic Quiche: Traditionally all quiches are made in the same way. Press tender pastry dough into a tart pan, or use a shortcut and unroll pre-made pie crust into a pie pan. Cover the crust with foil or parchment paper, add pie weights, and cook the crust until it is lightly browned, about 15 minutes in a 400°F oven. Let the crust cool completely before you add the filling. Cook or sauté the meat and/or vegetables for the filling before mixing with the eggs and baking. This will help intensify the flavors and ensure all ingredients are properly cooked. When using vegetables, this can also help reduce excess moisture so you don't get a watery quiche. Allow the ingredients to cool before mixing with the eggs. Sprinkle cheese, veggies, and/or cooked protein in even layers over the pastry; whisk together eggs and cream or milk, plus salt and pepper; and pour that mixture over top to just under the brim. Use a pie crust cover or foil to shield the crust from too much browning. Most quiche recipes will call for it to be baked between 300 to 350°F so that the custard can slowly coagulate without turning spongy or drying out. Bake the quiche on the bottom oven rack until the center is set yet still jiggles. For easier serving, allow a freshly baked quiche to cool until it has firmed somewhat – at least 15 minutes. Serve it warm, lukewarm, or chilled.
A ratio of 1 egg for every 1/2 cup liquid creates egg custard that's soft but not runny. If you're using a tart pan, try using 3 eggs and 1 1/2 cups of liquid. For a pie pan, which is slightly larger, combine 4 eggs and 2 cups of liquid. How much you will actually need depends on how much filling you're using, but pour in enough egg mixture to fill the crust three-fourths of the way up. You can even make crustless quiche or make miniature quiches in muffin tins.
Quiche Lorraine: Quiche Lorraine is perhaps the best-known variety of this dish. Originating from the French region of Lorraine, this quiche is traditionally made with shredded Gruyere (pronounced "groo-yair") cheese and cooked lardons, or strips of pork fat, though you may also use diced ham or crumbled bacon.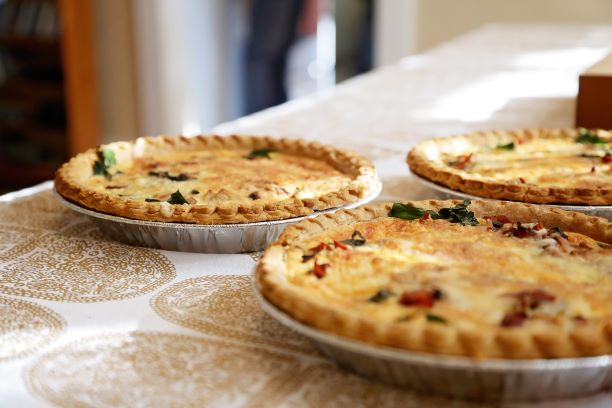 Spinach Quiche: Spinach quiche is also sometimes called Quiche Florentine. This dish can be made vegetarian by using only sautéed spinach or by adding caramelized onions and shredded Gruyere, Swiss, or cheddar cheese. You can add cubed ham.
Mushroom Quiche: Any kind of mushrooms can be used in mushroom quiche – try using a mixture of a few varieties for depth of flavor – but they must be salted and cooked down first, or you'll bite into rubbery mushrooms in the finished quiche.
Cheese Quiche: Any kind of cheese that melts evenly and smoothly is a perfect fit for a cheese quiche. Try a mixture of sharp cheddar and Monterey Jack, use creamy and sharp blue cheeses, or combine Swiss and Gruyere cheeses. Add a pinch of nutmeg to the egg mixture of a cheese quiche to pop the flavor.
Additions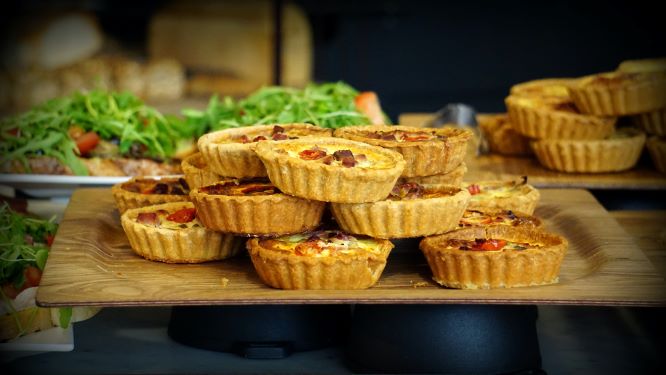 Seafood pairs well with the mild creaminess of quiche. Try using cooked lobster, crab, or shrimp and season the egg mixture with a bit of cayenne pepper and cumin. Cooked leeks or onions can also be used to flavor a quiche, as can chopped anchovies, olives and tomato paste; cubes of cooked white or sweet potatoes; steamed and diced asparagus; or a sweet-and-savory combination of apple slices and cheddar or Swiss cheese.
Quiche Sides:
Adding a side is an easy way to upgrade quiche to a meal.
Sliced Fruit: Sliced fruit platters are easy to prepare and provide a textural counterpoint to the light, fluffy quiche. Melon goes especially well with savory and salty flavors. A vinaigrette is also a good pairing with sliced fruit salad as it diminishes too much sweetness and helps develop complex flavors that match with a savory dish.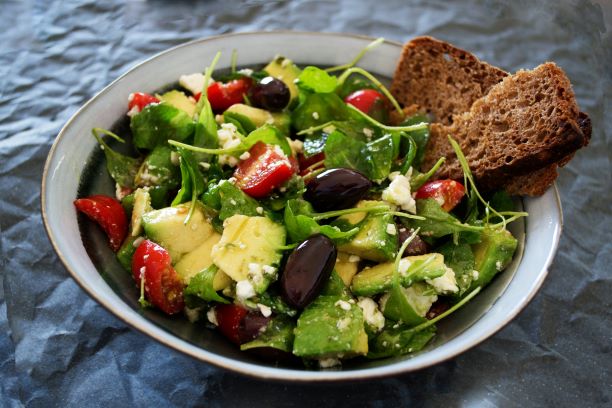 Simple Salad: The most common side for a quiche is a simple salad, usually consisting of mixed greens and a vinaigrette. The key to this is to provide acidity to offset the rich flavors of the eggs, cheese and cream.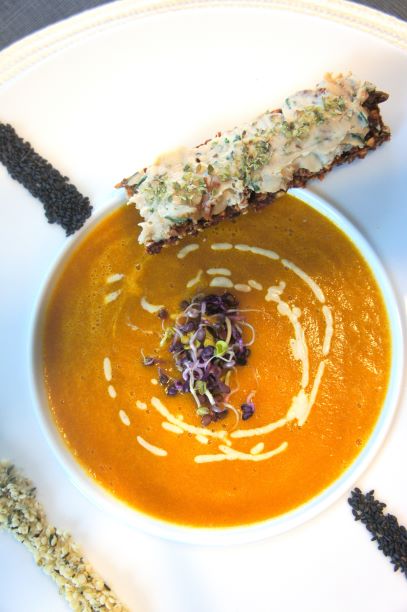 Sautéed Vegetables: Sautéed spinach, green beans, and asparagus go best with quiches made with stronger flavors. The type of quiche that benefits most from this side is one made with a sharper cheese and some sort of meat.
Soup: Clear broth soups are suitable to serve with delicate quiches. The key is avoiding too many ingredients in either dish to preserve the essential flavors of the dish. Tomato, chicken noodle, and potato leek soup are ideal because while the flavors are bold, they complement rather than overwhelm the quiche.
Quiche is divine! It can be changed up any way you like. However you slice it; quiche makes a comforting, satisfying main dish for breakfast, brunch, lunch, or dinner.
Sources: