USDA says that the average adult is supposed to have between 2.5 and 3 cups of vegetables a day and kids, depending on their age, should have between 1 and 2.5 cups a day. Those are a lot of vegetables, especially when so many people, particularly kids, think veggies are "yucky" unless dipped in ranch or covered with cheese. These days though, more and more people are getting sneaky about how they eat their veggies.
Cauliflower
Cauliflower is one of the easiest veggies to sneak into your diet. People are turning cauliflower into everything from pizza crust to Alfredo sauce. Its unique texture and ability to absorb flavor make it one of the most flexible vegetables, serving as a nutritious main course or a handy substitute in gluten-free and low-carb dishes, and even desserts! It is a significant source of antioxidants, fiber, and vitamins B6, C, and K. At only 25 calories per cup, you can eat as much as you want. Smash cauliflower as a stand-in for mashed potatoes; roast it with salt and Parmesan cheese as a substitute for popcorn. You can roast it, sauté it, steam it, rice it, and purée it. Cauliflower is truly the king of the sneaky vegetables.
Zucchini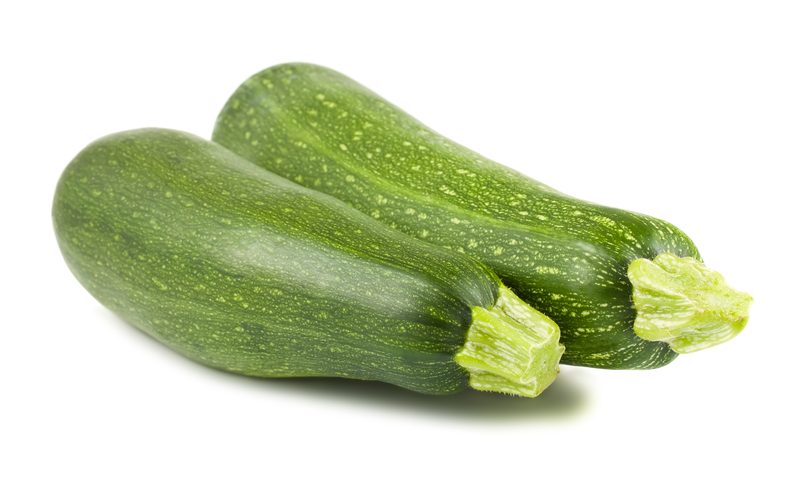 Zucchini is another great sneaky vegetable. Zucchini bread or muffins are an excellent way to add vegetables into a sweet and yummy package. Shredded zucchini can be added to any cake to make it moister. You will want to cut back a little on the wet ingredients because zucchini has a high moisture content. Chocolate is especially good because it covers the zucchini flavor, and if you peel it before shredding, there is not incriminating evidence.
People have been using zucchini as a substitute for noodles for so long they even have a name: zoodles. They can be used to sub for noodles. You can purchase a spiralizer and go crazy making ribbons. A spiralizer spins the vegetable and pushes it through a set of blades that cut it into ribbons. It's the same technology that has been used for years to make curly fries, but now it is being used to turn squash and other vegetables into a substitute for long, thin noodles. You don't need to have spiralizer to make zoodles. The julienne blade of a potato peeler or a mandolin will also work. Any type of sauce you would eat on noodles goes well on zoodles. One key is not to cook them very long; in fact, some people just use the heat of their sauce to just soften them. You can sauté, boil, bake, or microwave zoodles but for a very short amount of time. For example, don't leave them in the water for more than a minute. The only down side to zoodles is their water content. Make sure to drain them well in a colander, and some people even pat them dry with a paper towel. Also, make sure that the sauce is not a watery sauce because the heat of the sauce will draw even more moisture out of the zoodles.
Sneak Them Into the Sauce
Speaking of sauce, tomato-based sauces are the perfect home for sneaky vegetables. Moms across the country are pureeing spinach, pumpkin, sweet potato, carrots, zucchini, yellow squash, and bell peppers and adding them to sauces without their family ever knowing. If you steam and puree vegetables ahead of time, you can keep them in the freezer for up to six months. Store the puree in 1-2 cup portions and add them into recipes as you are cooking and no one will be the wiser! These pureed vegetables also go well in smoothies, dips, cheese sauces, soups, chili, pasta dishes, meatloaf, casseroles, and baked goods.
Adding Nutrients and Flavor
No matter whether you are sneaking veggies into your family's favorite meals or just trying to meet your daily recommended servings, vegetables can be added to most anything and will give your recipe a punch of nutrients and often flavor.
Sources: