General Principles
Electric pressure cookers have become quite popular over the last few years. The ability to cook foods fast, while using less energy than other cooking methods are only a few of the many benefits. Other benefits include quick home cooked meals, improved nutrient retention of foods, and versatility in what foods you can cook. Simply put, pressure cookers work by cooking food in a tightly sealed pot, which raises the boiling point and speeds up cooking time.
There are two types of pressure cookers, range-top and electric. The range-top pressure cookers are able to use a variety of different heat sources such as gas, electric, halogen, induction ceramic and glass cook-tops. The electric pressure cookers on the other hand are plugged into a regular outlet, and have an electric coil that produces the heat.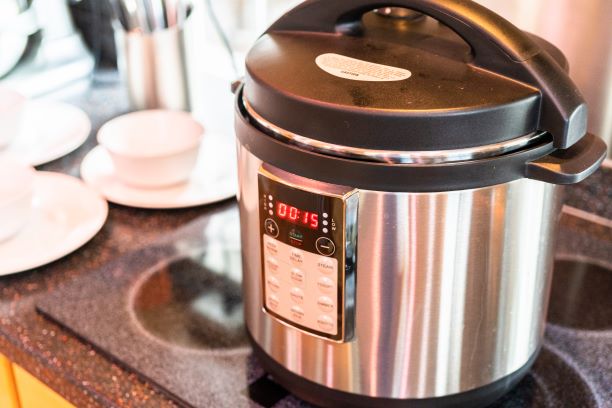 You may have heard horror stories of old-fashioned pressure cookers, but don't let that scare you. Today, pressure cookers are equipped with safety features that provide you with the confidence to safely use them at home. I won't lie, I too was hesitant in using my electric pressure cooker at first, but now I use it on a weekly basis! Pressure cookers today are equipped with a locking system that prevents it from being opened while under pressure. There is also a primary overpressure release valve and a backup release valve should the primary fail. Additionally, if the temperature gets too hot the power to the cooker will disconnect.
You can depressurize your cooker in two ways, you can use either the quick release or natural release. Quick release takes approximately 1-2 minutes to depressurize, while the natural release can take 10-30 minutes depending on what you're cooking. For example, soups with a higher water content take longer to depressurize, while rice takes less time.  Typically your recipe will say which release method to use. It's important to follow the instructions as the recipe may take into consideration the continued cooking time that happens when the cooker is naturally depressurized. The quick release option is great for adding additional ingredients or for foods that might overcook.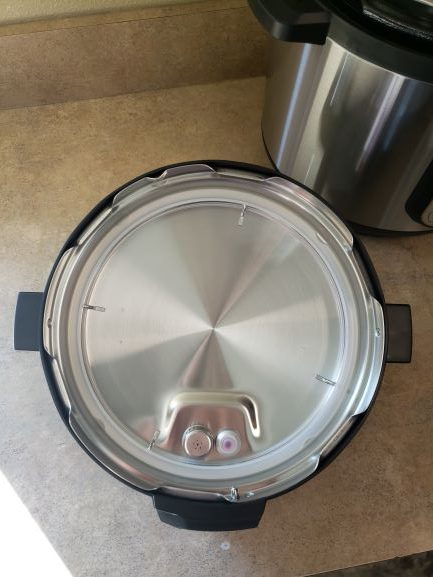 Cleaning
So you have used your electric pressure cooker and now you are wondering how to clean it. Be sure to read your owner's manual, but most electric pressure cookers are dishwasher safe except the cooker base. The inside and outside of the cooker base can be wiped clean with a damp cloth if needed. Use a small foam brush or a designated toothbrush to clean the area around the lip of the cooker. Typically you can wash the inner pot, the lid, sealing ring and steam rack in the dishwasher. To wash the lid, remove the sealing ring and the anti-block shield to thoroughly clean it. If your sealing ring ever gets cracked or damaged, replace immediately to ensure proper sealing. You can also store the lid upside down until completely dried to prevent odors.
Food Safety
Recipes will need to be adjusted for higher altitudes as we live in Wyoming. For every 1,000 feet above 2,000 feet, cooking time will need to be increased by 5 percent. For example, if we were at an elevation of 7,000 feet, we would need to increase our cooking time by 25 percent. So if the recipe called for 12 minutes at sea level, it would take 15 minutes at 7,000 feet. To be sure that you're cooking foods to a safe internal temperature, use a food thermometer once the pressure is fully released.
Food should not be placed into your pressure cooker, and programmed to be cooked at a later time. For example, by placing chicken in a pressure cooker this food is sitting at room temperature which increases bacterial growth, creating potentially dangerous levels of bacteria that can cause a food borne illness.
The National Center for Home Food Preservation states that canning is not recommended for pressure cookers: "food may end up under processed. Under processed foods are unsafe and can result in foodborne illness, including botulism poisoning, if consumed." So leave canning to the pressure canner, which has been researched and tested unlike canning in a pressure cooker.
Shelley Balls, MDA, RD, LD
University of Wyoming Extension- Nutrition and Food Safety Educator