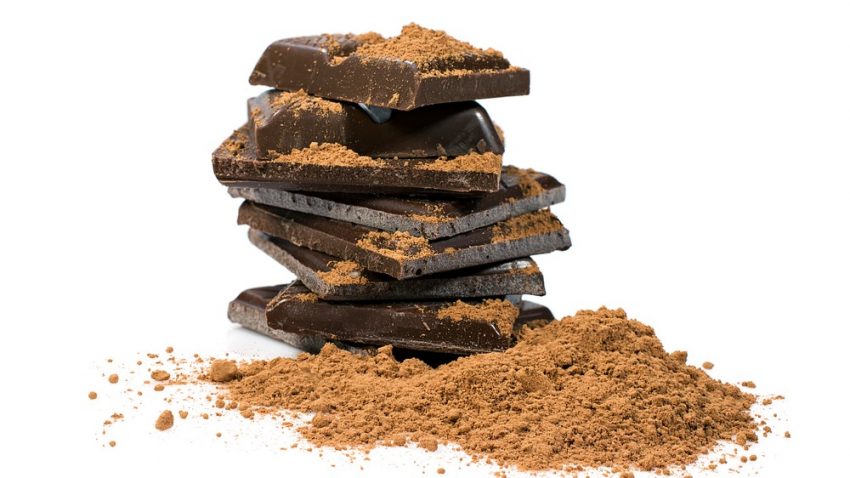 I do not like winter with its freezing temperatures, whipping wind, snow, and ice! Nevertheless, I do like to warm up with a hot beverage cradled in my hands. Whether it's topped with a few puffy marshmallows or a dollop of freshly whipped cream, a mug of comforting, creamy hot chocolate is one of winter's most decadent pleasures!
Wait a minute – am I drinking hot chocolate or hot cocoa? While these terms are frequently used interchangeably, historically, hot cocoa and hot chocolate are not the same. Do you know the differences between hot cocoa and hot chocolate?
Hot cocoa is a thin, sweetened beverage, made from cocoa powder, sugar, and milk. Hot cocoa may or may not contain other flavorings, such as vanilla, liqueur, or spices like ground cinnamon. Hot cocoa is often light in body, less rich, and sweeter than hot chocolate.
Hot chocolate, also called drinking chocolate or sipping chocolate, is made with actual chocolate that is often shaved or chopped into fine pieces so it melts quickly. The chocolate is dissolved with milk, cream, or water. Because of the high-fat content of chocolate, hot chocolate is denser, richer, and less sweet than hot cocoa. It can also contain flavoring like vanilla, but usually does not have added sugar, as there is already sugar in the chocolate.
To discover the secret to the perfect cup, here are some tips for making the best hot chocolate, from start to finish:
A high quality chocolate yields excellent hot chocolate. The chocolate's unique flavors will actually come through more with the addition of the warm liquid so it is worth the splurge. If you use powder, make sure to use chocolate powder not cocoa. Read the package carefully to make sure it's the real thing.
The percentage cacao on a chocolate label refers to the amount of the product that is cocoa mass. The remaining amount is sugar. Therefore, a 78% bar will have 22% sugar. The higher the percentage, the less sweet the chocolate will be. For hot chocolate, you shouldn't go under 60% cocoa or over 80%. Try a combination of two different chocolates (a 62% and a 70%) which gives it a balanced, rich flavor. It's possible to make hot chocolate from dark, milk, and white depending on how sweet you prefer your drink to be. It all comes down to personal preference. What is the best way to find a high quality chocolate? Eat a lot of it until you find a bar you like, regardless of the brand or number printed on it.
The thickness of hot chocolate can range from nearly brownie-batter consistency to water. As far as the liquid goes, you can use cream, half-and-half, whole milk, skim milk, water, or a combination thereof. You can even use a non-dairy milk substitute.
For starters, make a cup of hot chocolate using a ratio of 3 ounces chocolate to 3/4 cup of milk. For a larger batch of hot chocolate, mix 1 pound of chocolate powder to 1 quart of milk. Then adjust the ratio of milk to hot chocolate depending on your individual preference.
To make hot chocolate, bring milk to high heat in a saucepan, however, do not let it boil, as this will scald the milk and change its consistency. Once it's at high heat, pour the milk over room temperature chocolate, whisking in the chocolate until it's completely melted. If you prefer a frothy hot chocolate, place your chocolate in a blender, then pour the hot milk over it and immediately pulse until the milk is frothed.
There are countless ways to serve and flavor hot chocolate. Add anything from citrus to spices to syrups. Try flavored extracts, caramel sauce, jam, flavored coffee creamer, coffee, peanut butter, hazelnut spread, cinnamon, nutmeg, pumpkin pie spice, cayenne pepper, chile powder, etc. for a unique taste. Be creative with flavorings!
Top your hot chocolate with a touch of heaven. A light, sweet fluffy cloud of whipped cream floating on the hot chocolate is the grand finale to a beautiful drink. Do not settle for processed canned whipped topping or frozen non-dairy topping! Take a few minutes and blend your own real cream. Real whipped cream flavor is very superior to that of its artificial counterparts. There are countless additions that work well on top of hot chocolate – marshmallows, chocolate sauce, crushed peppermint or candy, and a scoop of ice cream – and all will create a symbol of winter.
Whether dark or milk, or even white chocolate, spicy or sweet, hot chocolate is prepared by whisking a hot liquid with the chosen shaved chocolate until thick and creamy. There is a version to please every palate and chase away your chill. With temperatures outside feeling more frigid than ever, there's never been a better time this year to indulge in a warm, rich, and creamy mug of hot chocolate to make us feel better and help us thaw out.
(Sources: www.bonappetit.com, food52.com)
The University of Wyoming and the United States Department of Agriculture cooperate.
The University is an equal opportunity/affirmative action institution.